| | |
| --- | --- |
| Brand Name | EDICA |
| Place of Origin | Hebei, China |
| Product name | Aluminum Profile |
| Material | Alloy 60 series |
| Technology | T1-T10 |
| Application | Windows, doors, curtain walls, frames, etc |
| Shape | Custom arbitrary shape |
| Color | Custom arbitrary color |
| Size | Custom arbitrary size |
| Finish | Anodizing, powder coating, 3Dwooden, etc |
| Processing Service | Extrusion, solution, punching, cutting |
| Supply Ability | 6000 T/ Month |
| Delivery Time | 20-25days |
| Standard | International standard |
| Characteristic | High strength, light weight, corrosion resistance, good decorative, long service life, rich color, etc |
| Certificate | ISO9001、 ISO14001、ISO45001、CE |
| Packaging Details | PVC film or carton |
| Port | QingDao、Shanghai |

Aluminum alloy frame: The Perfect Choice for Cargo Shelves in Express Distribution Centers
In express distribution centers, the efficient management of goods is crucial for the success of any business. One of the essential storage solutions in these centers is cargo shelves, which allow for maximum utilization of the available space while ensuring the safe and secure storage of goods. When it comes to choosing the right material for cargo shelf construction, aluminum alloy frames are the perfect choice for several reasons.
Aluminum alloy is a lightweight and durable material that can withstand the weight of heavy loads without warping or bending. This quality makes it ideal for cargo shelves that need to support large and heavy goods. The strength of the aluminum alloy frames allows for the creation of shelves with higher weight capacities, ensuring that all goods are stored safely.
Another advantage of aluminum alloy frames is that they are rust-resistant, even under harsh environmental conditions. This feature ensures that cargo shelves maintain their integrity over time, and goods are not exposed to damage caused by rust.
Aluminum alloy frames are also easy to clean and maintain. They do not require any special cleaning procedures, and they are not susceptible to wear and tear. This quality allows cargo shelves with aluminum alloy frames to have a long service life, making them a cost-effective solution for express distribution centers.
Another significant advantage of aluminum alloy frames is their versatility. They can be customized to fit any space, making them ideal for maximizing the use of available storage areas. Additionally, they can be designed to meet specific requirements, such as fixed or adjustable shelves, to cater to the specific needs of different products.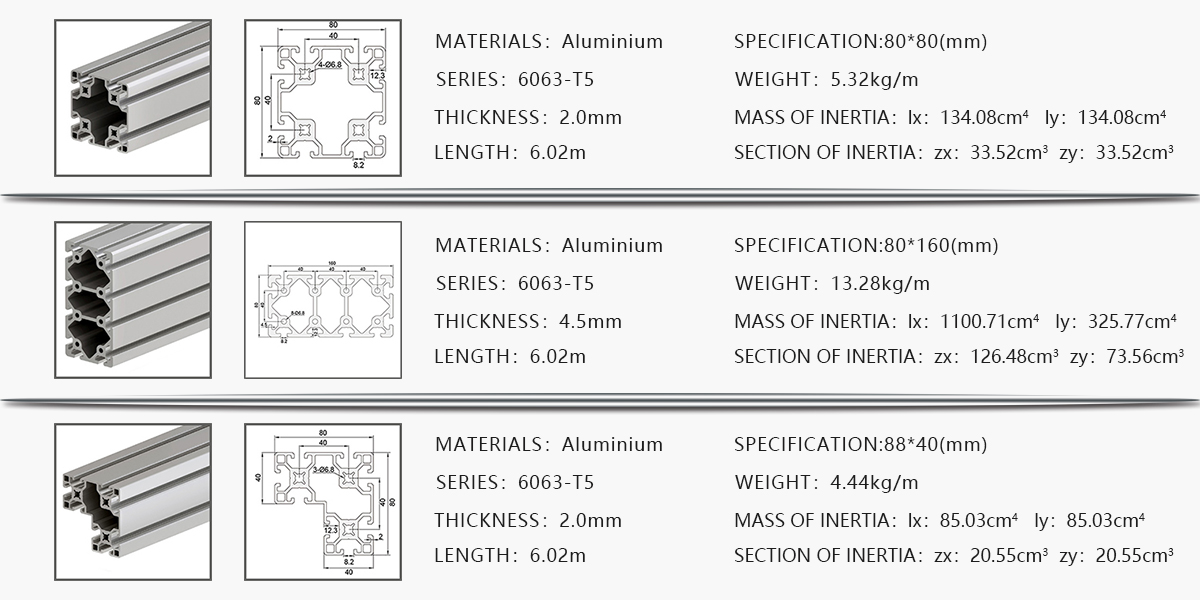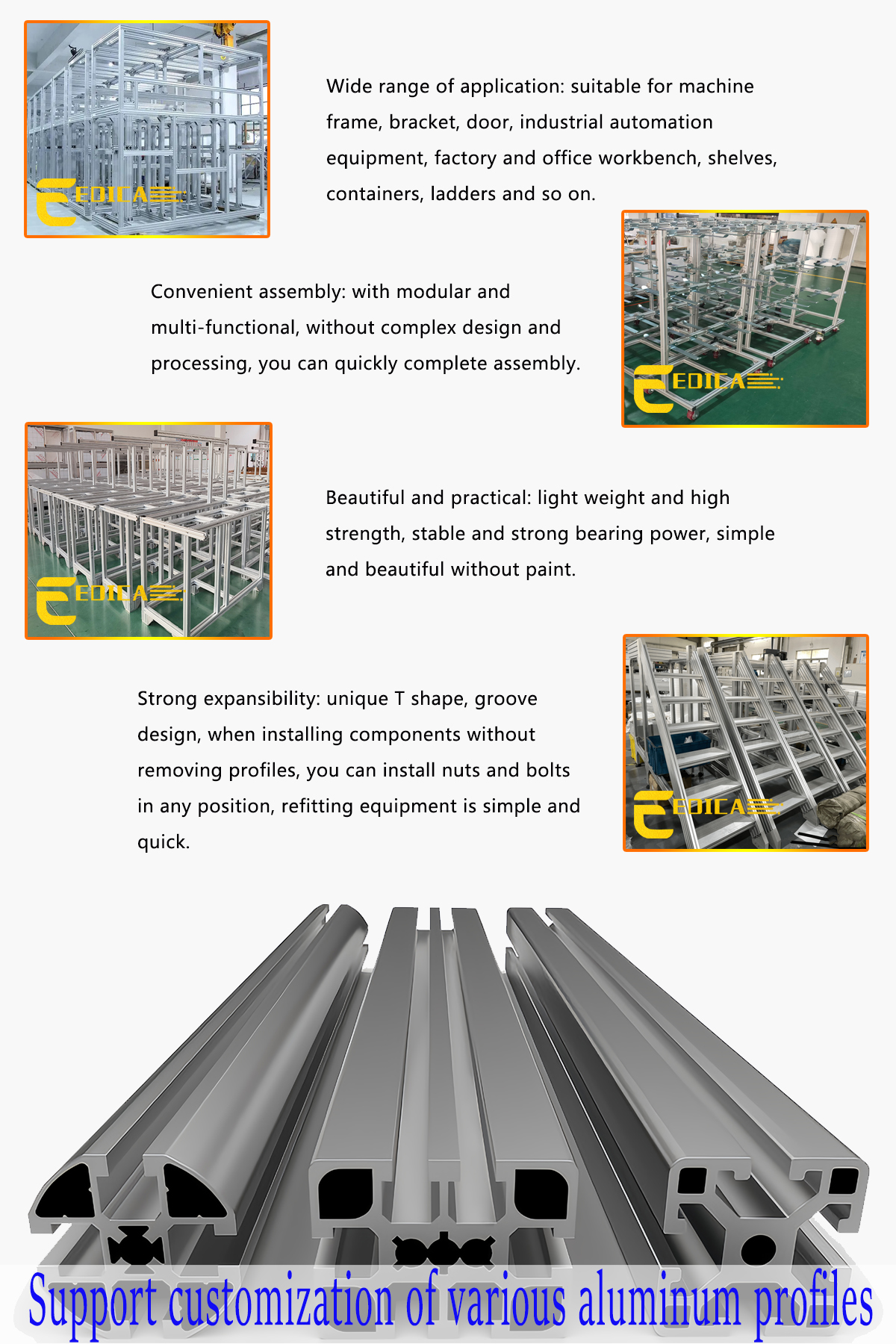 Our core competitive advantage
1、We can provide you with a variety of product design, production, transportation and other services.
2、We have a very professional team to ensure good quality and the lowest price.
3、We have excellent designers to provide customers with custom labels and custom packaging free of charge.
4、We can provide OEM production services according to customer requirements.
5、We can provide samples free of charge.
---
---